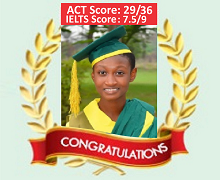 LOGISS 2nd Supplementary Entrance Examination into JSS1 and Mid-Stream Admission into JSSII and SS1 holds as follows.
Date/Time: Saturday, August 13, 2022, by 9 am.
Venues:
(i) LOGISS, Awo-Omamma
(ii) Jabi, Abuja
(iii) Surulere, Lagos
(iv) Maryland, USA.
Forms are available at Account Office LOGISS, Awo-Omamma, and/or any Watchman Diocesan/National Headquarters within and outside Nigeria at the price of ₦7000.00
Note: Forms can also be purchased on the day of the Examination.
For enquires, Contact: 08035997971
Management