Logos International Secondary School is not just another secondary school among others. It is a unique mission school established in 1994 in obedience to a divine mandate. It was established to reverse the negative trends in academics and morals that are prevalent in our educational system and society in general, hence its motto: "Academic Excellence and Godliness of the Youth".

It is located at KM 24, Owerri – Onitsha Express Road, Awo-Omamma (off Nichben Pharmaceutical Industries Ltd).

The school offers a solitary, serene and conducive learning environment – both inside and outside the classroom. It is one of the best high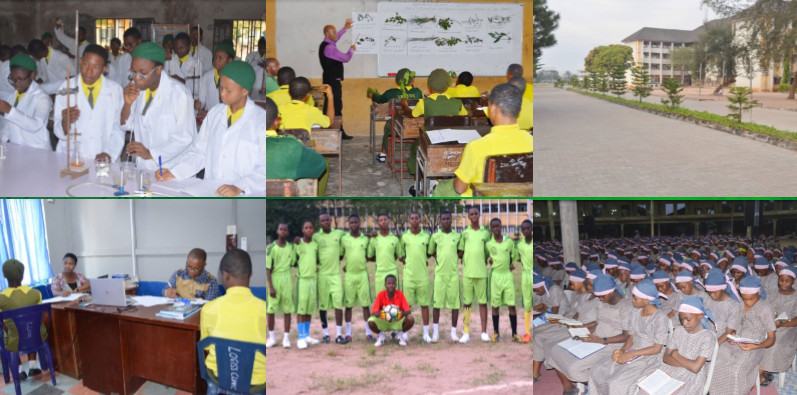 schools in sub-Saharan Africa. It has produced students who have excelled in many leading positions in government, multinational organizations, and higher education all over the world.

At LOGISS, we combine academic excellence with godliness to produce youths of exceptional qualities that have and will set the trends in all facets of life. Bringing your child(ren)/ward(s) to LOGISS, will take tonnes of tension off you. Your peace of mind (and theirs) is therefore guaranteed.
LOGISS is an International school that accommodates students from all the states of Nigeria and other countries of the world such as Cameroun, Angola, Benin, South Africa, USA, Germany, Italy, U.K, China, India, etc. Every year, over 400-500 students from these countries and beyond are enrolled in JSS1, JSS2, and SS1 classes.

School resumes in September each year and classes begin immediately on resumption with dedicated and caring teachers teaching different subjects. All lessons are delivered in the English language except students offering French and Local Languages.

On resumption, the school provides welfare officers who help students to settle down properly and get themselves acclimatized to the environment. The school organizes a three-day orientation programme for fresh students. Note: Logos International Secondary School is completely boarding with efficient boarding facilities to make the child comfortable.
KNOW MORE ABOUT OUR ADMISSIONS
Our students are noted for academic excellence and godly character. Indeed they have excelled and have been able to distinguish themselves in various fields in various nations.
The School has won several awards and recognition both locally and Internationally. SEE AWARDS…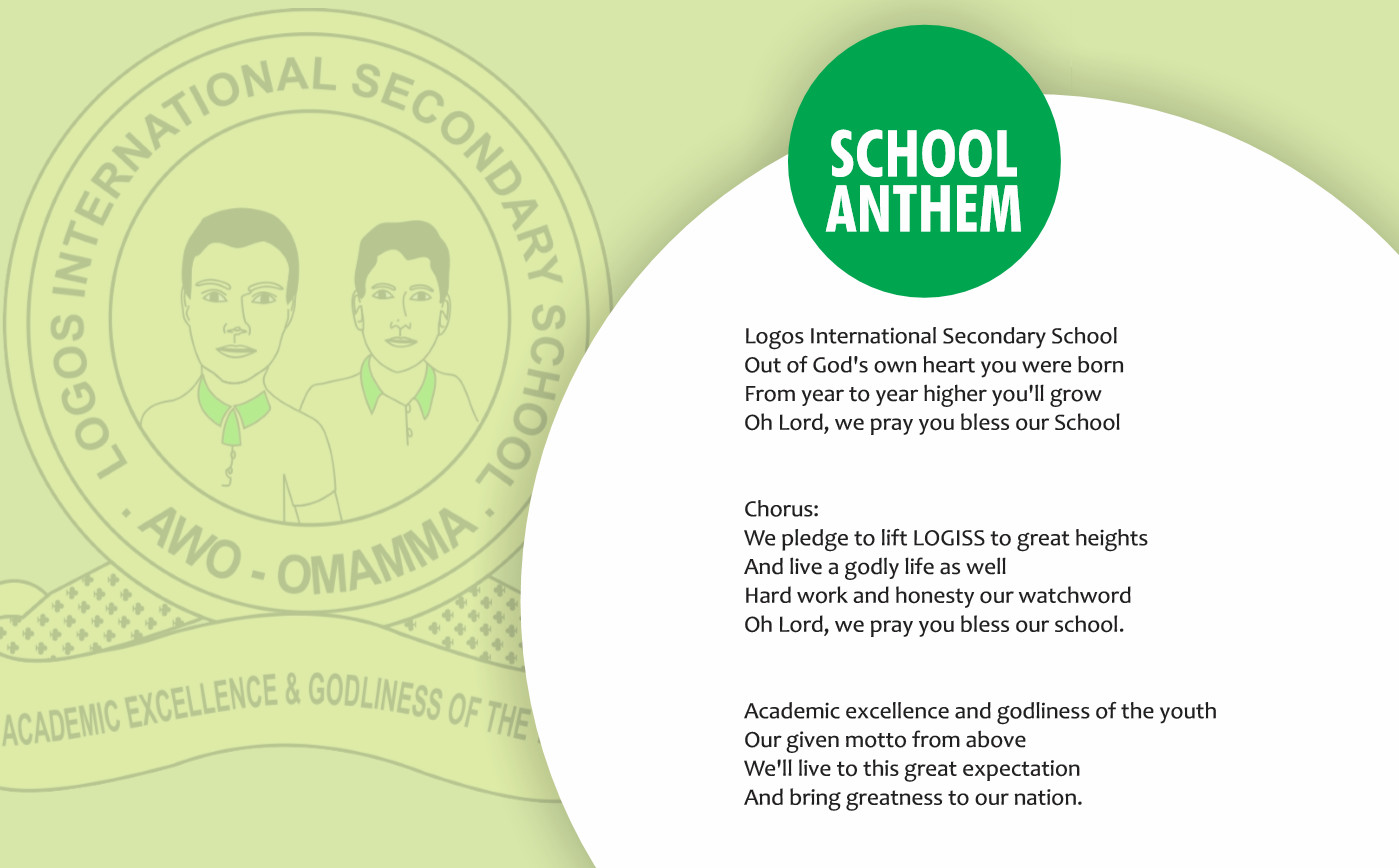 …VISION:
"

Raising up morally sound boys and girls for the eventual positive revolution of our decadent society.
Bringing back the high academic standard and discipline found in schools of yesteryears.
…MISSION:
"Academic Excellence and Godliness of the Youth", which is to help to restore the quality of education in Nigeria and to bring the youths to discipline once again in the school system. 

OUR CORE VALUES:
LOGISS is noted for:
Zero tolerance for examination malpractice whether internal or external.

Sound cult-free/Christian environment.

Ideal academic environment.

Qualified members of staff.
AWO-OMAMMA, ITS LOCATION AND DIRECTION

Awo-Omamma situated in the North East of Niger Delta is an oil-rich town on the bank of Njaba River in Nigeria's South East, Imo State. It is a potential tourism centre due to its species of wildlife and green vegetation.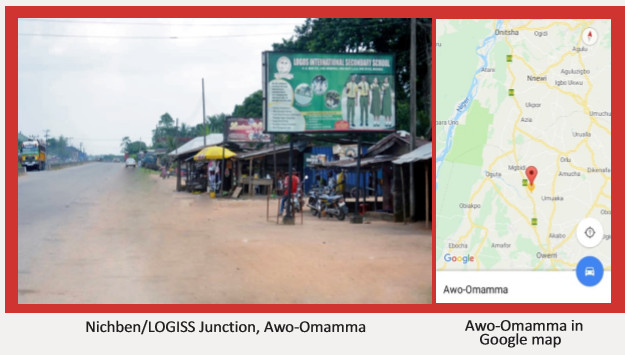 Location: Awo-Omamma is located in Oru East Local Government Area of Imo State, Nigeria. It is about 25 kilometers from Owerri and 62.5 kilometers from Onitsha. It covers about 89.2 square kilometers and lies in the tropical rainforest with hot and rainy seasons.
It is bounded in the North by Amiri, Mgbidi, and Otulu. In the East, it shares boundaries with Okwudor in Njaba LGA. In the West by Akabo, Awa, Oguta all in Oguta LGA, while in the South, by Eziama Obiato and Njaba river. It is a Christian Community with many factories and Hotels for your luxury. It is fast developing into a metropolitan area and an economic hub.

Direction to Awo-Omamma: Students coming to Awo from Northern and Western Nigeria should locate Onitsha through River Niger Bridge and head toward Onitsha – Owerri Express Road, then alight at Nichben/LOGISS junction.

Students from the Eastern and Southern parts of Nigeria (or Sam Mbakwe International Cargo Airport, Owerri) should locate Owerri town and move towards a popular spot called Control Post. From there, they will hit Owerri – Onitsha Express Road and alight at Nichben/LOGISS junction.