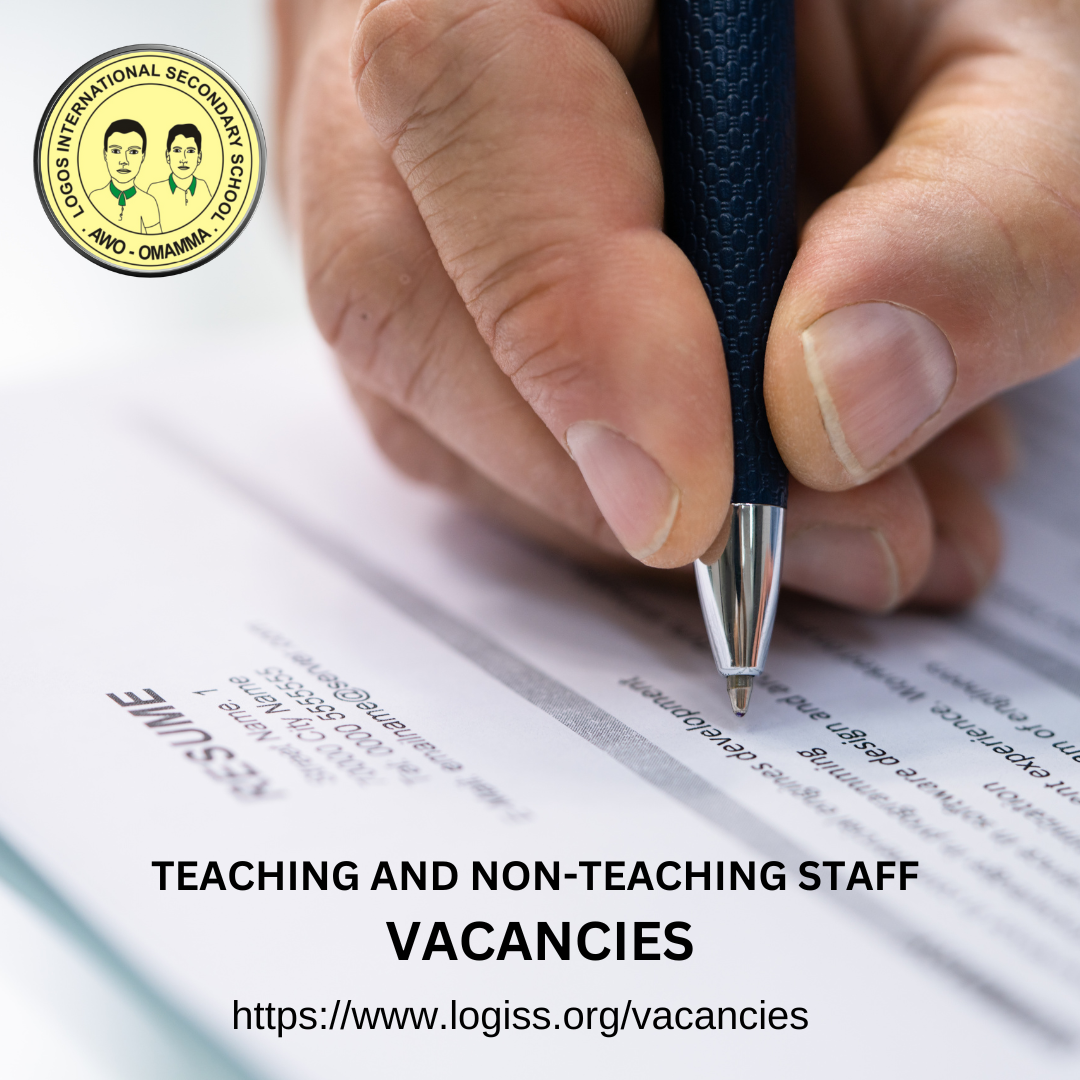 Logos International Secondary School
Km 24, Owerri-Onitsha Rd, P. O. Box 772, Awo-Omamma, Oru-East, Imo State, Nigeria
Applications for job vacancies are invited from suitably qualified teachers for urgent employment for the following subjects:
1. English Language
2. Mathematics
3. Chemistry
4. Visual Arts
5. Basic 3 and 4 teachers in the primary school
NON TUTORIAL STAFF
6. Hostel Supervisors (male and female)
7. Cooks
8. Account officer
Application letters and curriculum vitae should be forwarded to the secretary two weeks from the date of publication.
Date for interview: September 2, 2023
Time: 10:00am
The Secretary,
Board of Governors,
Logos International Secondary School,
Awo-Omamma,
Imo State.
logissawo@yahoo.com, jobs@logiss.org
090 605 41464, 081 092 59410
Or visit our website at https://www.logiss.org/job-application
Sign Management.