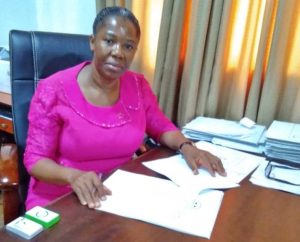 On behalf of the students, staff, and management of Logos International Secondary School, Awo -Omamma, Imo State, Nigeria, I wish you a very warm welcome to our school website.
We are the heart of quality education in Nigeria and over the years, we have succeeded in producing local and international champions both in academics and morals. This is as a result of our commitment to the motto of the institution which is "academic excellence and godliness of the youth".
According to Abraham Lincoln, "The heights great men attained were not achieved by abrupt flight, but while their peers slept, they laboured day and night". The root of education is bitter but the fruit thereafter is sweet. Our ability to guide and guard your child/ ward to achieve academic and moral excellence is guaranteed.
Feel free to browse through our online administrative aids.
From the Principal's office
Anyanwu Chinwe (Mrs).